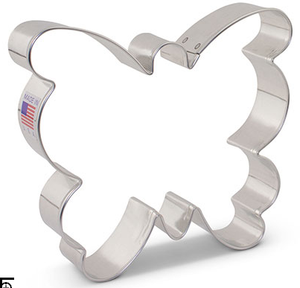 When Spring has Sprung- or you wish it had- bring out the Ann Clark Large Butterfly Cookie Cutter for a party or for everyday fun. Insect lovers will flutter their wings for this shape! Use it to cut out cookies or for other craft projects.
Size: 4" x 4 1/4"
Made in the USA
Certified Safe for Lead and Cadmium. US made tin-plated Steel.
Hand wash, not dishwasher safe.
Great for cut cookies, soft fruits, sandwiches and crafts.